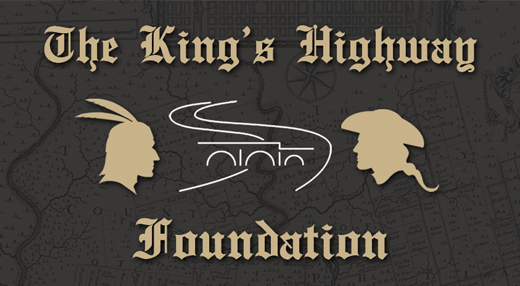 The King's Highway Foundation - Historic Preservation Initiative
The King's Highway Foundation has the overall goal and mission to educate the public on the history of Northeast Philadelphia, preserve historic buildings, and spread awareness by engaging the community with special tours and themed events. This means that we must bring everyone together as one community (and not separate neighborhoods). Every single civic association, historical society, business owner, resident, institution, organization, and volunteer who cares about spreading the awareness and preserving the history of Northeast Philadelphia should be a part of this mission. We have also created The Northeast Philly Initiative, feel free to check our website or follow us on Facebook.
Plan of Action:
Create self guided mobile app tours to attract tourism.
Host colonial and indigenous themed events, history events, movie screenings, and history tours.
Engage the community with interactive reenactments, poetry readings, musical encounters, costumed galas, and other community, family friendly events.
Create an illustrated map of all the historic sites along The King's Highway.
Continue to raise awareness on historic buildings that are threatened to be demolished.
Help facilitate the nomination of historic buildings for historic landmark designation.
Host an annual Northeast Philadelphia King's Highway Event to include all historical societies, civic associations, businesses, colonial reenactments, Lenape Tribe Members, colonial music, poetry, readings, and promote the history of Northeast Philadelphia in an interactive and entertaining way.
Help preserve historic buildings if funds are available to do so.
Apply for grants, city & state funding, and seek outside funding from charitable organizations or corporate sponsors to help facilitate the aforementioned goals.
Educate students to the history of Northeast Philadelphia and help teachers to do so.
Additionally, we will raise funds to place metal signs for the King's Highway. Each historic site will have its' own metal sign, and signs will be put up on the highway to identify it to tourists.
Here is our preservation sheet to keep track of historic sites that are in jeopardy:
If you would like to contribute to this sheet please click here.